[Golden bridge Ba Na Hills] Exhilarating panoramic views hampered by clouds
26 Dec 2018 By
The Golden Bridge on the top of Ba Na hills near the central city of Danang in Vietnam has become a very unique, a top thing and must see, which attracts both locals as well as travelers from all over the world. The number of visitors is growing as the place is not even beautiful but its totally different from what rest of Vietnam has to offer.

This is a unique 150-metre in length, pedestrian viewing bridge. It is connected to the mountain top resort complex's upper gondola station on Bà Nà Hills. A layer of clouds obstructed the views of lower levels. If you are visiting Da Nang for a few days, it would be best to Bà Nà Hills on a fairly clear-sky day.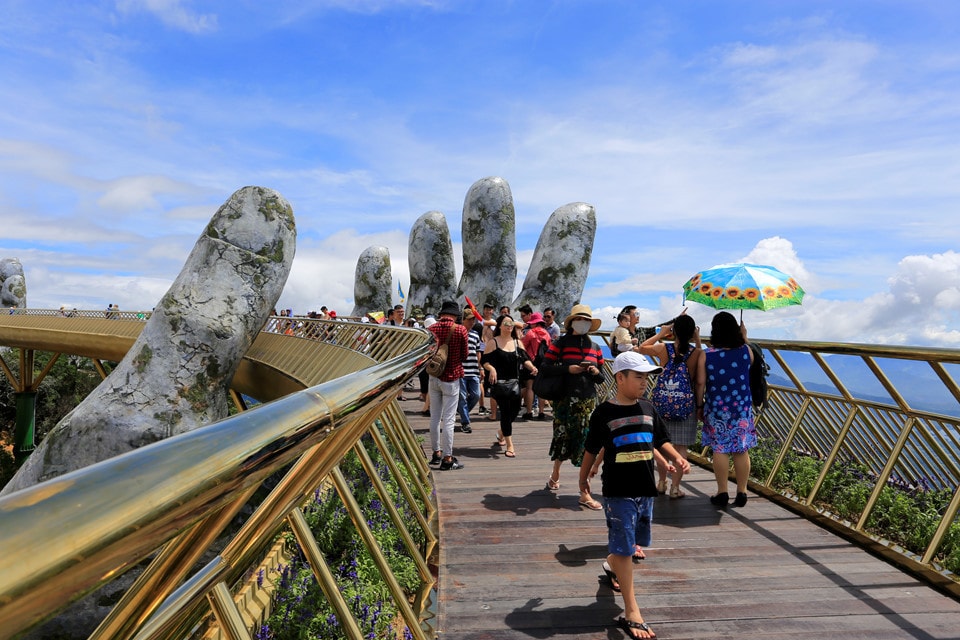 Some media describe Golden Bridge as a similar one to some scene on the Game of Thrones. Other cal the bridge as it is something appeared from the Lord of the rings. BUZZFED, admit the bridge as a new context for incredible selfie photos. At the same time, the media predicted that the bridge will become a popular destination as well as a new modern symbol for Vietnam.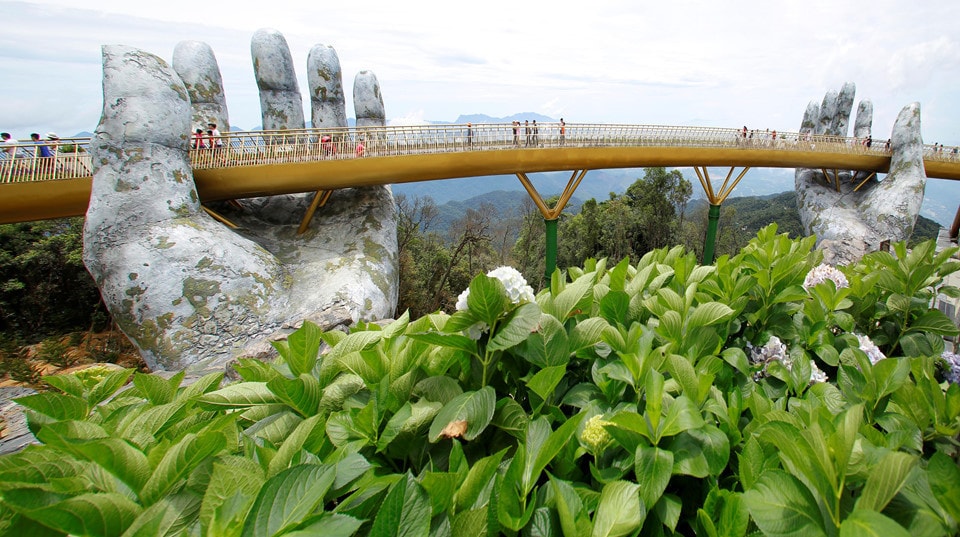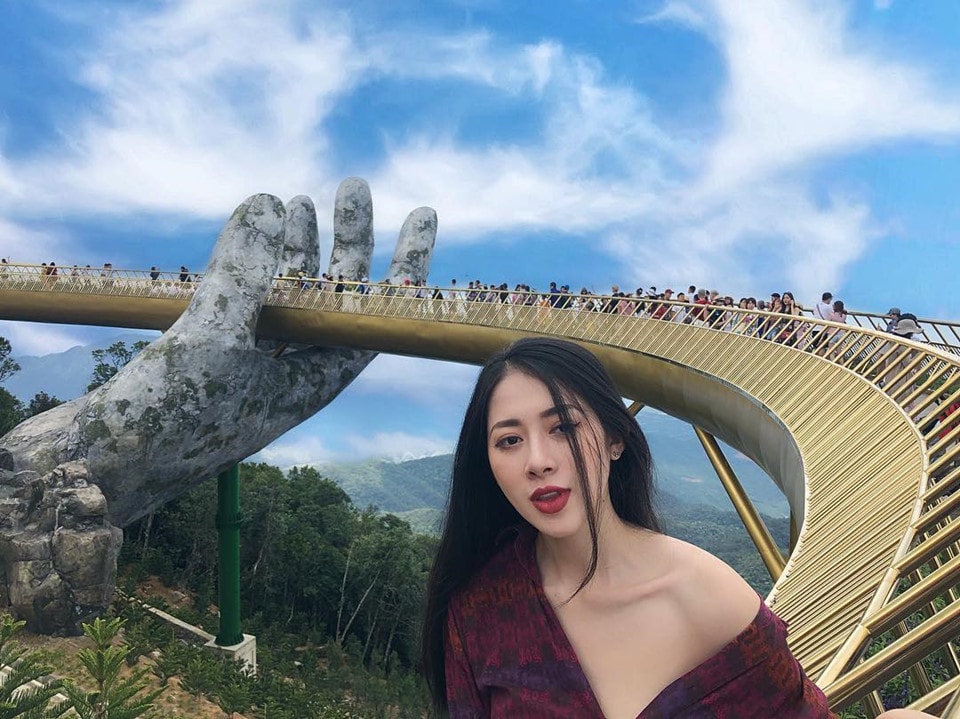 Many people will think of the hands that lift the Golden Bridge made of stone carvings, but they are not. The designers created hand skeleton frames and covered them with wire mesh, then finished with good quality fiberglass and decorations. The entire bridge construction takes about a year to complete. In Addition Archway, the most visited architectural website – has published spectacular information and images of Danang Golden Bridge, in an article titled Vietnam's daring golden bridge takes a 'hands-on' approach to tourism.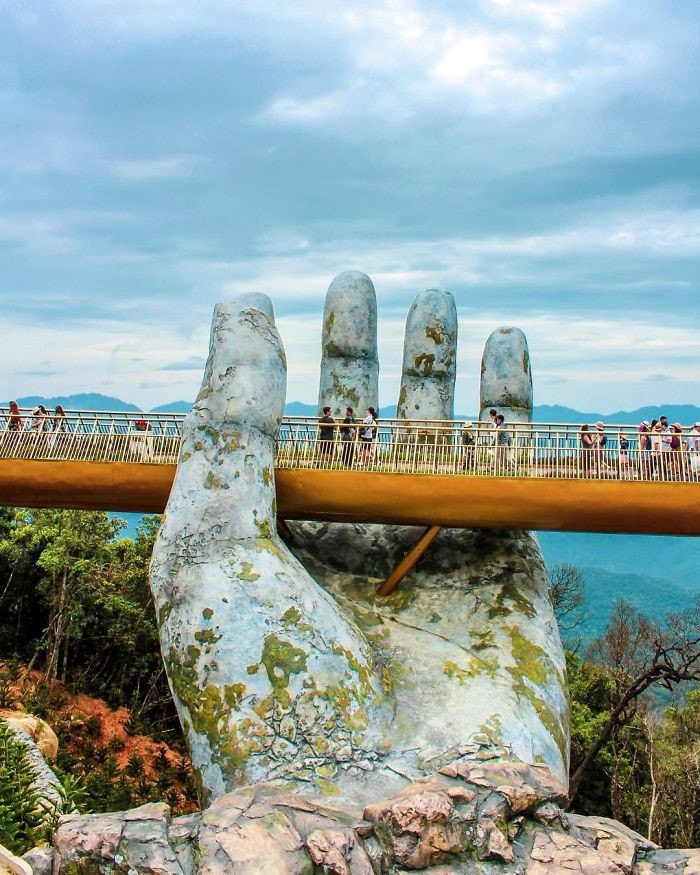 Undeniably, the Golden Bridge in Ba Na Hills, Da Nang is currently the hottest check-in place for travelers. Not only creating a fever in Vietnam but the bridge with a unique design, supported by 2 giant hands also impresses many international visitors. Within a few days, the Golden Bridge appeared on a series of big newspapers, travel blogs and the news media. Apparently, the bridge is part of a $ 2 billion project, a unique design that attracts a growing number of both, locals and international tourists. Da Nang Golden Bridge described on Creapills – an online website about architecture and famous lifestyle in France. The article published on July 20 2018 stating the "Golden Bridge as an amazing masterpiece built in Danang City, Vietnam. The bridge gives visitors a great experience like crossing the paradise ".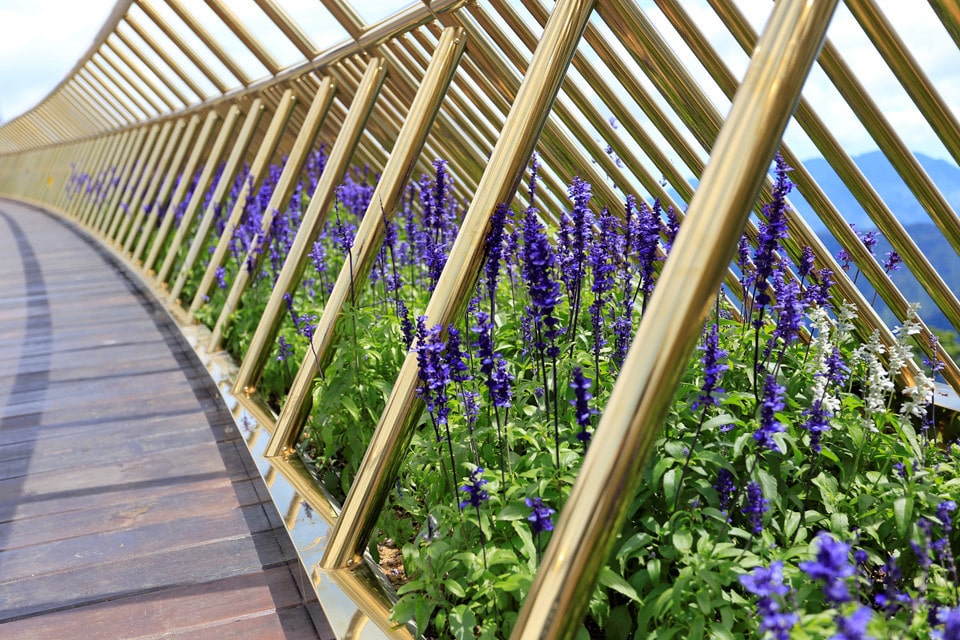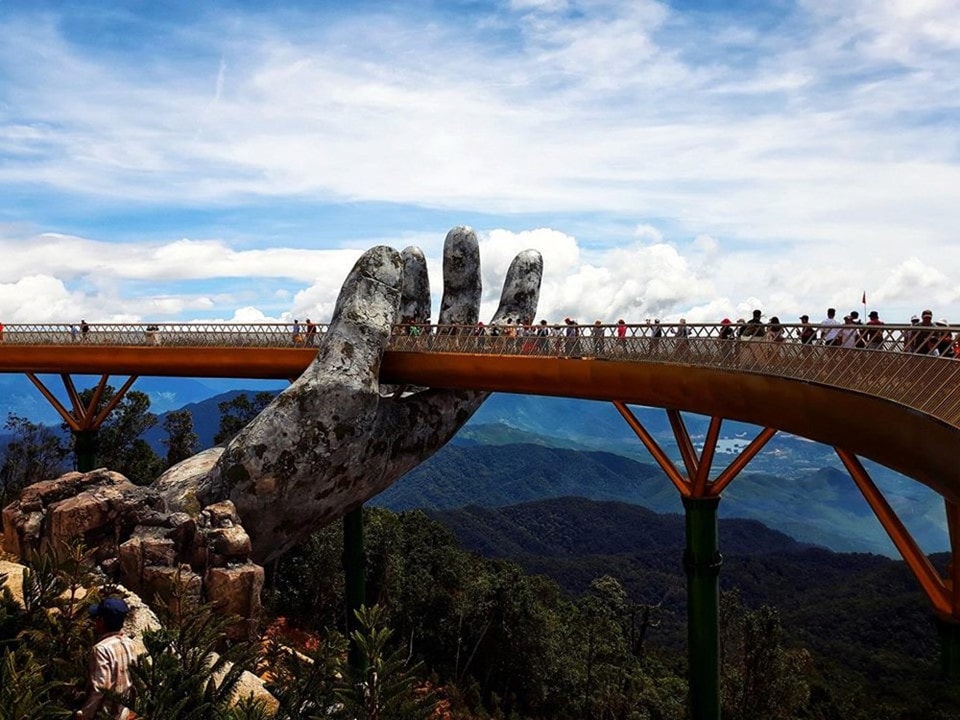 Facts about the bridge
• Length: 148 m, including 8 spans
• Largest span: 21 m
• Width: 3 m
• Height: 1414 m above the sea level
• Open since: June 2018
Where to eat when visiting Golden Bridge in Danang?
The Golden bride located in Ba Na Hills within about 40 kilometers from Danang city center which takes about an hour car ride. The best way to get to golden Bridge is to rent a private car as it will be more comforatble, the car take you there, wait for you until you finish your visit and then take you back to Danang again.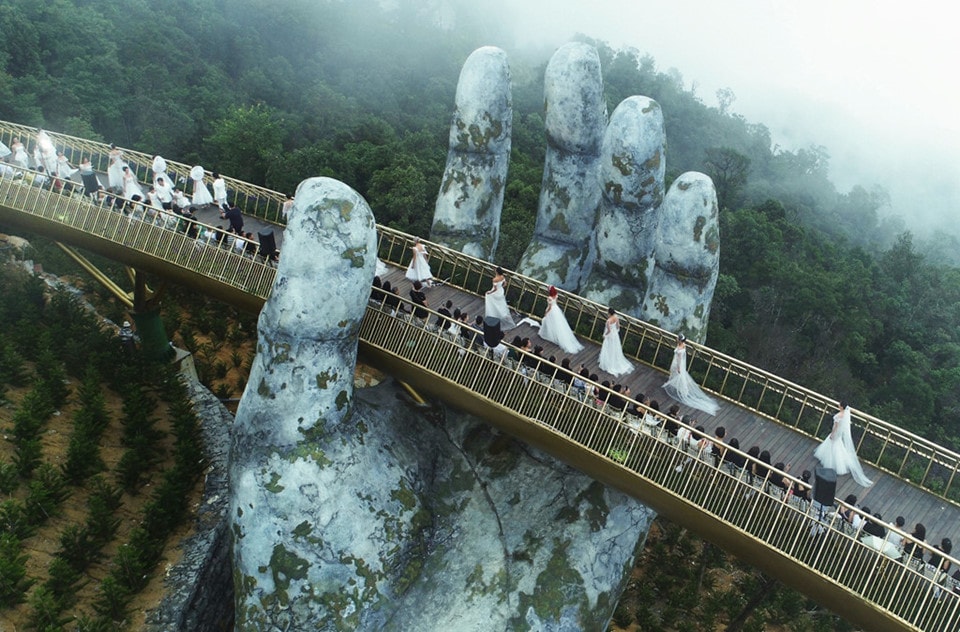 To get to the top of the Golden Bridge to admire the panoramic view and to take the amazing photos would be by cable car with the current entrance fee of 800.000 VND / Person
What is the best way to get to Ba Na Hill's Goden bridge?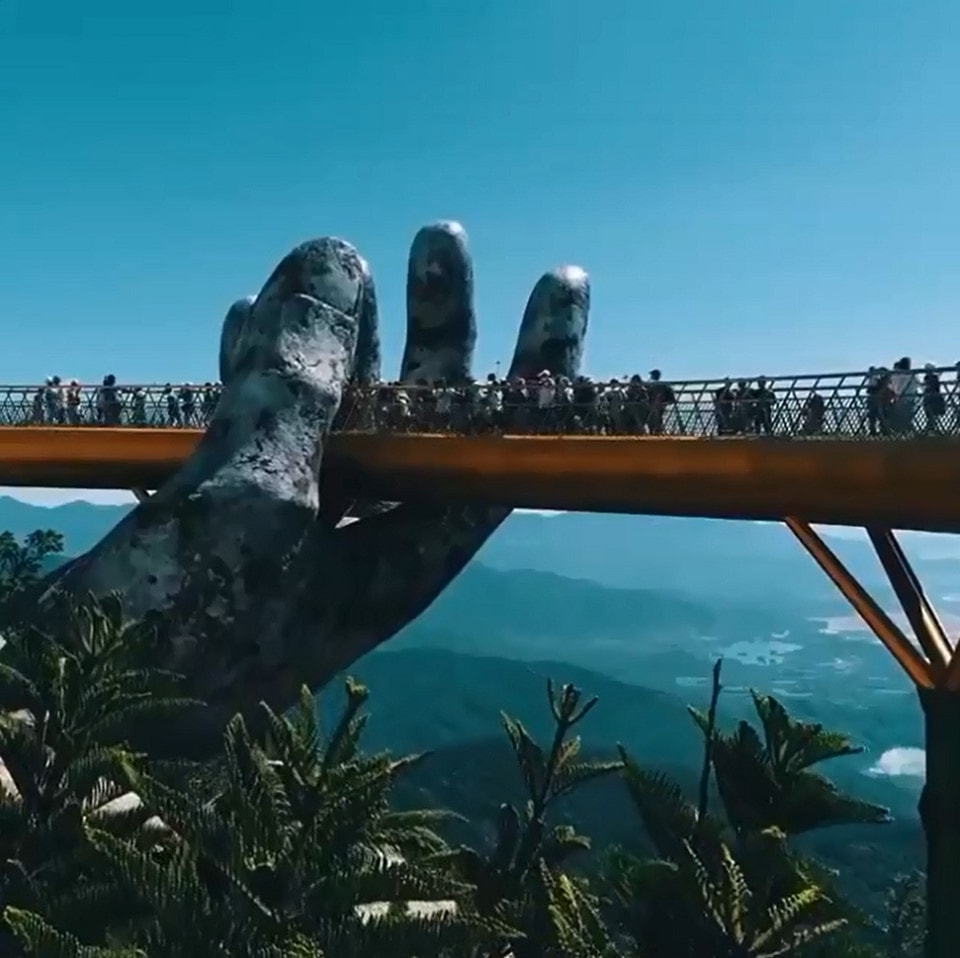 Visitors often asking on where to eat when visiting the famous golden bridge in danang? There are a series of foodies and restaurants to eat as the area is developing, so, the demand for foods and what to eat will be developing as well. There are a wide range of both local vietnamese cuisine as well as western dishes available to choose and order from, the price ranging from 40.000 VND to 120.000 VND (from 2 to 5 USD), just visit the Cho Que foor area and you will find what you want for sure.
You might also like...
View Detail
View Detail